Auckland's Attractions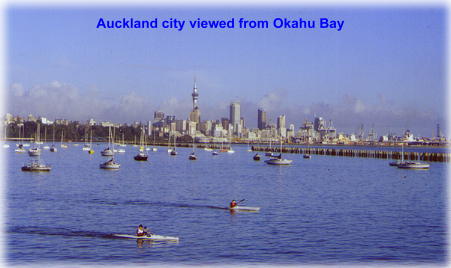 We at Nautical Nook can help you plan your day to include any of the following:
Attractions:
Distance from Nautical Nook:

Complimentary harbour sailing with us on our 34ft yacht.


Okahu Bay - for swimming, picnics, waterfront walks, kayaking, cycling and rollerblade rentals.

100 meters from Nautical Nook
Orakei Domain - has children's playground,sports fields and bowling greens.
Adjacent to Nautical Nook
Paratai Drive (New Zealand's Beverly Hills).
Adjacent to Nautical Nook
Cafes and Restaurants.
Short walk from Nautical Nook
Kelly Tarltons Underwater world and Antarctic Encounter
500 meters from Nautical Nook
'Mission Bay' - for beaches, cafes, restaurants, bars, movies and 'night life'.
2 km
3 km
Spark Arena - for concerts and sporting events.
4 km
Coromandel Discovery Tour - A boat and bus tour to and around the Coromandel Peninsula

4.8km

Auckland's downtown city center.

4.8 km

(Auckland Transport) 'AT HOP DAY PASS' available from Transport Information Centre on ground floor at Britomart Train Station ( updated 2016) This allows you on the day of purchase, unlimited travel on buses, trains and Devonport Ferry (until midnight.)

Ferry Terminal (for gulf island ferries and Devonport).
4.8 km
Viaduct Basin - sailing center of Auckland.
5 km
4 km
Train Station.
4 km
5 km
Ellerslie Racetrack.
8 km
Remuera Golf Club.
8 km
Expo Centre and Show Grounds.
10 km
12 km
There are also many wedding reception venues within----2km
Auckland is a city of approximately one million people, lying between the Pacific Ocean and the Tasman Sea on a narrow isthmus. Many islands dot the Auckland harbour and Hauraki gulf - most of which can be accessed by ferry for picnics, beach swimming and visiting wineries. Volcanic cones with fantastic views dominate the Auckland landscape. These include One Tree Hill, Mt Hobson, Mt Eden, Mt St John, Mt Wellington, Mt Albert Mt Victoria and North Head.
Rangitoto Island, our most recent eruption stands sentinel, guarding our harbour and may be accessed by ferry and conquered on a safari train.


Rangitoto Island
The Domain Winter gardens, Formal gardens and walking track are a delight to visit.
At the War Memorial Museum, don't miss seeing Maori culture show at 11am and 1:30 pm daily.
The Art Gallery, built in French Renaissance style in 1887 houses NZ paintings including the works of C.F Goldie through to the modern master Colin McCahan.
The Parnell Rose Gardens are splashed with vibrant colour from November to May. Follow on down the hill to Judges Bay or along the ridge to Holy Trinity Cathedral and historic St Mary's.
The Maritime Museum displays NZ's maritime history with flair, then you can take a leisurely stroll in the Viaduct Basin, home to the America's Cup, with it's many cafe's and restaurants.
Auckland's Zoo includes a Kiwi House where this endangered nocturnal bird can be seen.
Cornwall Park surrounds One Tree Hill and is a perfect slice of the country side, yet inside Auckland city.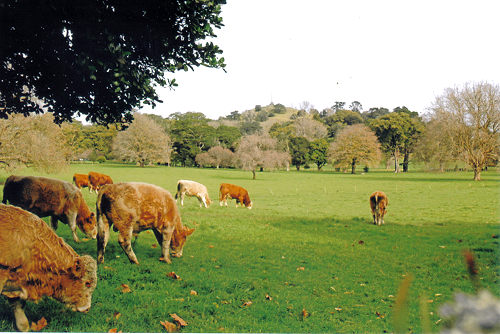 A ferry ride to Devonport is refreshing and a climb up Mt Victoria or North Head while you're over there gives outstanding views of the city and the Hauraki Gulf.
By car, the Waitakere Ranges and wild surf beaches of the west coast can make a great day trip. Massive thousand year old Kauri trees, forests, waterfalls and the interpretive center are all to be enjoyed. The scenic drive is just that! Also visit the wineries, arts and crafts shops and Muriwai gannet colony.
The Botanic Gardens at Manurewa and Parkland cover 65 hectares.
Auckland boasts many unspoiled Regional Parks including Wenderholm, Shakespear, Long Bay, Omana, Awhitu and Ambury Farm Park for still more outdoor exploration.


e-mail: info@nauticalnook.co.nz
The Nautical Nook:
23b Watene Crescent, Okahu Bay, Auckland, New Zealand
Phone +64-9-521 2544 mobile (027) 4397 116